Mentally healthy
Professionals
The Citizen Researchers' recommendations are for mental health service staff, GPs, teachers, youth workers and other professionals working with young people. They include existing practice that works and areas where change is needed. The recommendations are presented in no particular order.
---
Receive mental health training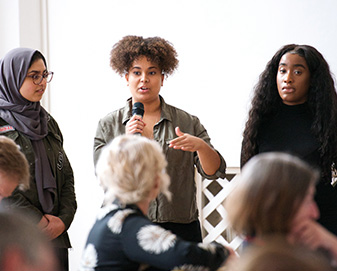 Young people want mental health training to be compulsory for professionals working with young people, particularly teachers and school staff. The training should cover topics including:
How to spot the signs of mental health problems and approach young people about them;
How to create an environment where young people feel more comfortable coming forward;
How to respond to a young person who comes forward;
Available resources and services;
How to support young people with mental health problems, including those who self-harm;
How to deal with challenging behaviour;
How to create a positive culture towards progression, rather than panic and pressure.
Involving young people in providing this training would be useful to both sides.
---
Communicate well with young people
Young people want professionals to speak to them with respect and listen to what they are saying regardless of their age. Professionals should avoid jargon and language that is too formal. Their communication should be age appropriate: young adults can feel that communication is pitched at children and is patronising.
Young people also want professionals to show compassion; to show that they care and understand how young people are feeling.
Professionals should receive training in how to communicate with young people. Young people should be involved in training delivery to help make it more powerful.
---
Are LGBTQ+ literate
Young people want better training for doctors, other NHS staff, counsellors and therapists on how to deal with LGBTQ+ issues. LGBTQ+ young people should be involved in running the training. There should also be a greater number of gender clinics.
Teachers should be trained to recognise homophobia and transphobia and deal with it. They should take it as seriously as any other kind of bullying.
---
Are informed about digital technologies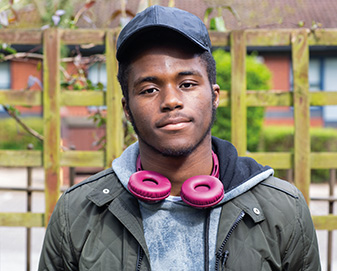 Young people want schools to be better informed about digital technologies. Schools should have a dedicated member of staff to tackle social media related issues. Young people also suggest holding group sessions for teachers in school. Here teachers could discuss cyber-bullying and how to support students and their families.
---
Receive support with their own wellbeing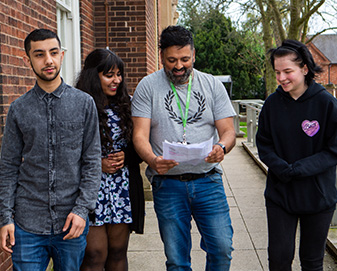 Young people want education leaders and others to recognise the importance of teachers' wellbeing. Leaders should look at whether teachers are coping with the pressures of their work. If teachers are stressed, they should be given the opportunity to speak up and get help.
---
Are more diverse
Young people want a greater choice of mental health service professionals. This means a greater diversity of staff at least in terms of age, gender and culture. This would make young people more likely to open up and feel comfortable. Young people want to be asked what gender of professional they would like to see. It is important that services and the support they provide are culturally competent.
Skip to navigation