Mentally healthy
Communities
The Citizen Researchers' recommendations on communities cover issues on which councils, schools, the NHS and civil society organisations should work together. They feature existing practice that works and areas where change is needed. The recommendations are presented in no particular order.
---
Ensure young people know where to get help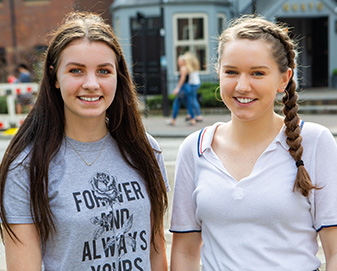 Young people want information about available services and resources, both locally and nationally. This includes awareness that they can ask for help at their school, GP surgery and online.
This information should be everywhere and easily accessible to everyone. Local areas should involve young people in developing promotional materials and advising on where they are displayed. Good places to post information include the back of toilet doors, existing online platforms used by young people and bus stops.
Voluntary sector groups, schools and religious and community centres should actively promote available services and resources. Services should run roadshow events and pop up hubs about their offer in educational and other young person settings.
---
Create better resources around self-help and conditions
Young people want more specific and understandable materials about topics such as diagnoses, advice and coping mechanisms. Information on self-harm is important to counter the inaccurate way it is often portrayed online. Self-help materials would benefit many young people, including those who do not have the confidence to seek help.
These resources should be available in print and online. Young people should be involved in producing them, or reviewing them where materials already exist. Current materials can lack colour, bullet points, positive quotes and survivors' stories. Young people should also advise on how best to make their peers aware of the resources available.
---
Offer a good number and range of offline activities for young people
Young people want good and affordable offline activity provision in their local area. They have a wide range of ideas for what this could include – from art, painting, dance, singing and cooking, to youth clubs, football, boxing, chess and table tennis. It is important that there is a range of different activities available to cater for different interests. Gym memberships should be cheaper.
In addition to the above, offline activities could be provided in age appropriate and tailored environments for young people with mental health issues. These groups could be exclusive to young people with mental health problems or also open to others.
---
Run programmes and campaigns targeted at young men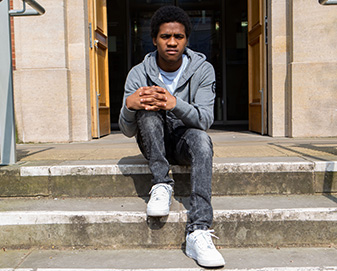 Young people want greater support for young men. Local areas should:
Work with young men who feel comfortable talking about mental health. They should support these young people to talk to younger boys about the issue. This should happen in schools and in community settings.
Ask community groups to run specialist education programmes that address masculinity and mental health. Relevant groups include football, sports, drama and air cadet clubs. Such programmes are likely to be more successful than work in a classroom setting. Young men often feel more comfortable in these spaces and conversations can be kept casual.
Use accessible means like street stalls to address ideas of masculinity from an early age. Activities should also raise awareness of topics like identity and equality.
---
Ask the voluntary sector to help provide greater support
Young people want councils and services to use their voluntary sector links more effectively. They should consider commissioning the voluntary sector to provide:
Specialist services, drop-in sessions and family workshops;
Groups (safe spaces) for young people to talk to someone and discuss their problems;
Cyber-bullying support groups, consisting of peers or mentors who have been through cyber-bullying themselves.
Community groups working with young people should run awareness raising activities around social media. Such groups include youth clubs, youth groups at religious institutions, the scouts and the girl guides. Young people often particularly trust professionals who work with them in these settings.
---
Provide discreet access to services
Young people want discreet access to services. Organisations should work together to make that possible. For example, young people suggested dropboxes in religious buildings and schools. Other options include a free text number that young people can contact to get a call back. These would allow young people to provide their details anonymously, then to receive confidential support through a real person.
---
Deliver community events on mental health and emotional wellbeing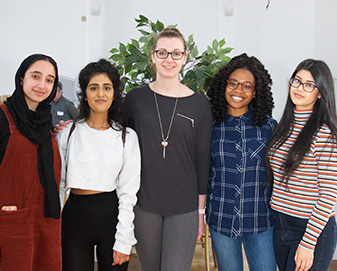 Young people want local areas to run a variety of community events on mental health and emotional wellbeing. Between them these should promote community responsibility, raise awareness of mental health issues, increase access to services and tackle knowledge gaps in particular communities.
Specifically young people want more local workshops for young people so that they have regular access to mental health resources. They also recommend family-based community events. These would have the dual purpose of encouraging family bonding, and increasing awareness of mental health issues.
---
Provide targeted support for different cultural and religious groups
Young people want targeted mental health support and information for different cultures and religions (through mosques, churches etc). They want local areas to tackle the idea that mental ill-health results from not being close enough to God. They also want local areas to help address cultural pressures around lifestyles that can leave young people feeling 'stuck' between two worlds and two generations.
Young people want local areas to:
Train 'Community Ambassadors' to have conversations about mental health in religious and cultural spaces. These should include social centres in religious buildings. This would help to bridge gaps in knowledge and awareness through the community;
Provide better mental health education for religious leaders. Religious leaders are one key set of people who give advice, so this advice needs to be well-informed and practical;
Arrange for mental health professionals to visit religious buildings and give talks. These visits and talks should be designed with the community.
Local areas should make use of existing initiatives that work. For example, one Citizen Researcher highlighted a mental health conference organised by the Federation of Student Islamic Societies.
---
Run campaigns co-designed with young people
Young people want to work with local areas to co-design and deliver campaigns on mental health and related issues. These include campaigns that:
Challenge the stigma around mental ill-health;
Take on prejudices around disabilities and learning difficulties;
Raise awareness of safe spaces, services and resources;
Promote positive role models, focusing on what the person has done not what they look like;
Encourage people to question Photoshopped images, and share positive achievements rather than selfies;
Highlight the effects of unhealthy relationships on mental health.
The campaigns should be online and offline. They should work through recognised partners and platforms. These include clothing and make-up brands, celebrities, YouTubers, sports clubs (including football, boxing, gyms), and the arts (including music, film and graffiti). They should include good representation, for example of people with different sexualities and ethnic backgrounds. They should be realistic.
Local areas should use youth peer-to-peer engagement to increase campaigns' impact. They should ask young people with relevant direct experience to talk or write about mental health for other young people. Campaigns should include awareness days, either on mental health in general, or on specific issues such as self-harm.
---
Harness the potential of social media
Young people want local areas to make better use social media. They should use it to promote accurate information about mental ill-health and raise awareness of key issues. For example, areas could use snapchat discovery stories, instagram and content such as questions, games, articles and facts. They could approach popular vloggers and ask them to help promote mental health awareness. They could ask charismatic young people to make videos about mental health.
Skip to navigation